Havana Distribution
Havana Distribution est prioritairement importateur de marques de boissons en Belgique, et est également distributeur international de ses propres produits. En mettant le client dans le centre de notre politique, nous adaptons notre assortiment continument. L'assortiment est large au niveau du nombre de segments couverts, mais à la fois très spécifique dans chaque segment par une belle marque avec une identité claire. Let but de l'entreprise est d'exceller dans la création, le marketing et la distribution de boissons « branchées », dans les reseaux ontrade ainsi que offtrade. Notre politique envers nos clients est basée sur la transparence et le respect.
Notre Team
Management
Bob Van Looveren
Crist'l Van Looveren
Administratie
Karen Van Geet
03/609.57.62
karen@havanadistribution.be
IT & Online Marketeer
Giggs
0475/42.89.64
giggs@havanadistribution.be
Magazijn & planning
03/609.57.62
Nick van Looveren
nick@havanadistribution.be
Vertegenwoordiger
Oost-Vlaanderen / Antwerpen
Brandon Sinnaeve
0471/68.60.25
brandon@havanadistribution.be
Vertegenwoordiger
Oost-West Vlaanderen
Shawn Lagrou
0471/77.33.68
brandon@havanadistribution.be
Vertegenwoordiger
Kempen / Limburg / Brabant
Philip Wyckmans
0477/27.58.45
philip@havanadistribution.be
Vertegenwoordiger
Wallonie
Philippe Melon
0495/10.75.53
philippe.m@havanadistribution.be
Showcase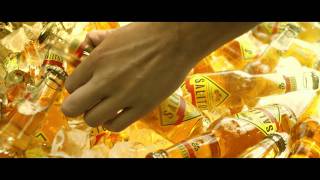 Salitos video
Lokales Limonade
Fraktique Rosé
Blonde of Saint-Tropez
GauGin
Hentho Gin
Sears Gin
Goldberg Tonic
Domaine Tropez
Strange Donkey Gin
Luis The Marinero
Ice Tropez
Salitos
Effect Energy Drink
Le Couchon
Barza
Strange Donkey Gin
Contact
.

Havana Distribution – Kontichsesteenweg 58 – 2630 Aartselaar – België –info@havanadistribution.be